Adhesive solutions for the leatherwork market
The adhesives developed by Adhex for bonding leather or fabric are particularly adapted to small luxury leather goods (handbag, wallet…).
Designed for strong adhesion, studied for technical assembly on all surfaces, whether smooth or irregular, these adhesive tapes are qualified for application on different materials, especially leather or fabric. Demonstrating high adhesive performance, their strong tack allows immediate bonding. Ideal for use in industrial manufacturing (especially for maintaining topstitching), they are also resistant to UV and aging. They are easy to handle and can be broken by hand for use without tools. Simply remove the protector after application and fold the leather, for example, to allow time for the seam to be applied. These adhesives are also recommended for assembling textile components and gluing small parts. Adhex adhesive tapes for the leather goods industry are based on an acrylic mass whose formulation with a low volatile organic compound (VOC) content, without solvents, without butylhydroxytoluene (BHT) and without alkylphenol ethoxylates (APEO) does not alter the surface and does not alter the appearance of the products. Thanks to their non-woven backing, they are very light, thin, flexible, conformable, and do not cause any change in the color of the leather or fabric or any over-thickness. Qualified by our customers, including international leaders in the luxury market, they are available in rolls of various widths (from 3 mm to 1.50 m) or in adhesive pieces cut to your needs.
Products meeting the various assembly protocols for the leatherwork industry
P551 (Industry)
Double sided non-woven adhesive tape
Carrier: Non-woven
Adhesive (open side): Water based acrylic
Adhesive (closed side): Water based acrylic
Liner: Brown anti-adherent paper
Discover other industry sectors in which we work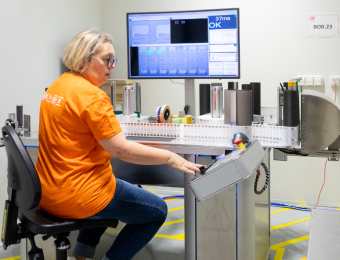 Traceability & Security
Our self-adhesive identification technologies offer our customers solutions for traceability and sustainable security. Anti-counterfeiting technologies, identifications, RFID...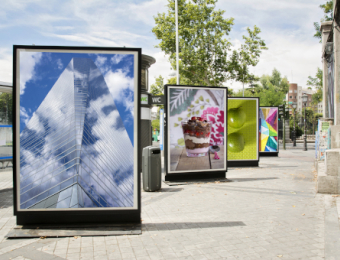 Graphics & Displays
Adhex self-adhesive films ensure optimal fixing of your decoration, signage and display products on all types of substrates.