Who we are
70 years of excellence in industrial adhesives
At Adhex, we nurture a unique, optimistic and daring corporate culture through our international presence, sustained R&D and strong values.
Our business and technology
We hold entire industries together with our expert-engineered adhesive tapes.
They may be invisible, but today, adhesives are everywhere. The talent of the Adhex researchers lies in their ability to master the manipulation of materials and chemistry to create flawless solutions for our customers. Our specialty is coating, which is the meticulous process of applying a few microns of glue uniformly to a substrate. We don't merely offer adhesives in roll form. Instead, we design custom parts that are shaped to your specific needs. Through cutting, printing, thermoforming and lamination, our expertise in transformation technologies allows us to create functional pieces for everything from medical diagnostics, to hydrogen fuel cells, to anti-vibration parts for automobiles. To do so, we rely on a state-of-the-art fleet of over 60 multi-capacity processing machines at our plants around the world.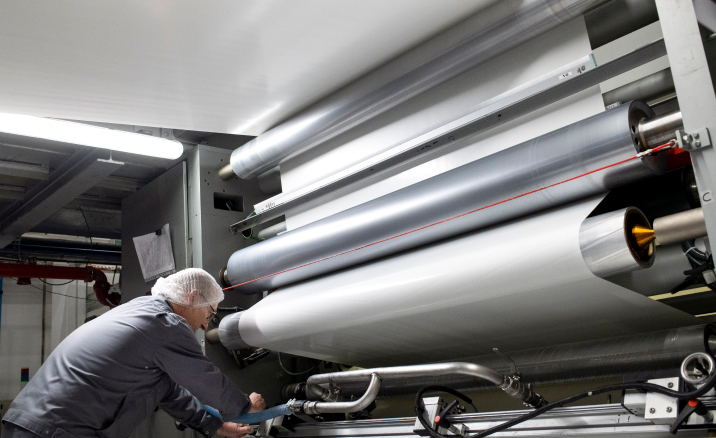 Our teams around the world unite behind shared values
Technical creativity: We are constantly developing new solutions and steadily pushing the limits of what is technically possible.
Customer focus: We aim to meet the needs of the most demanding customers by earning and keeping their trust.
Persistence: Throughout our long history in the field, we have learned that concrete results require courage, determination and perseverance.
Team spirit: We rely on the talent of every individual and the intelligence of the collective to achieve our goals.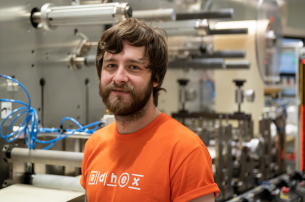 Consolidated sales in 2022
of turnover invested in R&D each year
patents filed in the last 5 years
new product development projects each year
1952
SAPE (Société des Adhésifs et Plastiques de l'Est) founded in Dijon.
SAPE is a subsidiary of the pharmaceutical group Fournier.
1960

SAPE moves to Dijon-Chenôve site.
Inauguration by Chanoine Kir.
1985
SAPE is renamed Plasto Adhesives and Polymers.
1993
Adhex Spain (Vigo) is created.
1995
ISO 9001 certification
1998

QS 9000 certification
1999
Adhex Brazil (Sao Paulo) is created.
2003
Plasto leaves Fournier group.
Jacques Lepage is named President.
Roland de la Brosse becomes Managing Director.
2006
Adhex Slovakia (Senec) is created
2008

Laboratoire Plasto Santé, now AdhexPharma, is created to take over Fournier Laboratory's pharmaceutical patch production.
AdhexPharma is an Adhex sister company.
2009
Plasto is awarded the INPI Innovation Trophy.
2010
ISO 14001 certification
2013
Jacques Lepage hands over his stake to Roland de la Brosse, who becomes Plasto's majority shareholder.
2014
Q1 FORD status obtained for the Adhex Spain site.
2015

Plasto Technologies is renamed Adhex Technologies.
2018
Q1 FORD status obtained for the Adhex France site.
2019

Acquistion of Kerdaïno (in Pelousey, France), a company dedicated to screen printing and decorative metal parts processing.
2020
Spanish subsidiary relocated to the new factory in As Gándaras de Budiño industrial zone (13,000 m2)
Adhex group changes its visual identity and reveals its new logo.
2021

A new visual identity for Adhex designed by Bureau 205 (https://www.editions205.fr/)
2022
Newly constructed production building at the Dijon-Chenôve site. 6500m² dedicated to production, storage and a new laboratory replace the original building.
Adhex celebrates its 70th anniversary.
Learn more about our 3 business sectors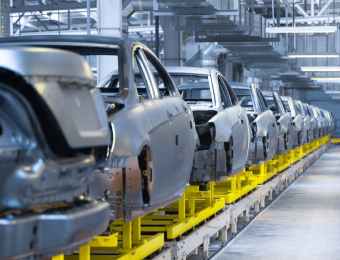 Automotive
As a Tier 1 supplier, our standards are designed to meet the needs of the automotive industry. We take into account the requirements of various vehicle manufacturers and stay up-to-date with regulatory changes. Our catalog of turnkey and customisable adhesives offers solutions for sealing, reinforcement, insulation, sound absorption, identification, protection, decoration, and more.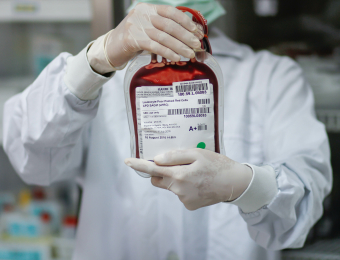 Healthcare
Safety and efficacy for patients and caregivers are our top priorities. As respected specialists in adhesives for healthcare, Adhex partners with major international OEMs in the field of medicine. We work with you to develop and produce innovative adhesive solutions for a wide variety of medical applications.
Industry
Adhex teams are pioneers in developing and manufacturing high-performance adhesive solutions for leaders in the Industry and Building businesses. Our experience in the formulation, coating and conversion of pressure sensitive adhesives and technical films positions us as your preferred supplier.