Our know-how for your wound healing constraints: from small cuts to chronic wounds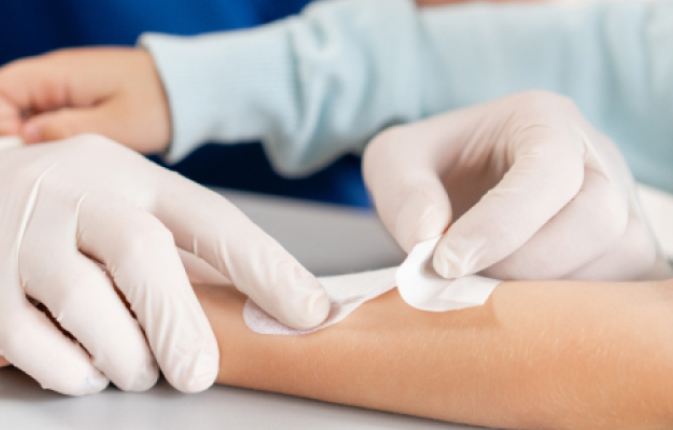 Consumer dressings, secondary devices for covering and securing on skin or healing solutions for chronic wounds, the range of adhesive solutions for wound care application, developed by Adhex, brings many innovations improving coverage, protection and comfort on a daily use.
Perfectly mastering the entire production process, from the formulation of the adhesive to the individual personalized and sterilized bagging, Adhex has developed high-performance adhesive solutions for wound care, dressings for acute wounds intended for pharmacies or hospitals for medical devices for chronic wounds (atraumatic interfaces, absorbent adhesives…) : optimal adhesion to the skin, watertightness, elasticity, bacterial barrier, breathability and high skin tolerances (ISO 10993 standard)… the adhesive technologies used (solvent, cross-linked hot-melt, silicone, polyurethane gel) improve the stability of the device and enhances atraumatic removal.
Adhex has a solid experience in the medical field. Partnerships with established specialists in the field of wound healing as well as innovative start up companies in the sector have enabled it to improve the performance of adhesive devices and facilitate their use. Its expertise in die-cutting allows it to customize the entire range and to offer tailor-made solutions, in rolls or by integrating the final stages of transformation and individual packaging.
Discover our adhesive products for Wound Care applications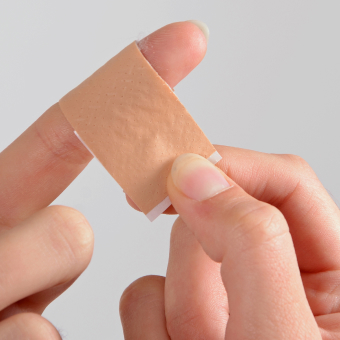 Consumer Wound Care
Optimal protection, backings with high mechanical resistance and comfort on the skin, the conventional wound care range developed by Adhex offers high performance and complies with biocompatibility standards.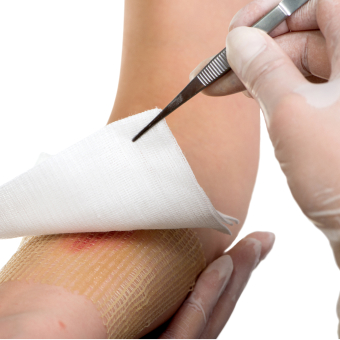 Advanced Wound Care
Professional Woundcare: low trauma adhesion, higher MVTR materials including technical product laminations, and tapes for NPWT systems.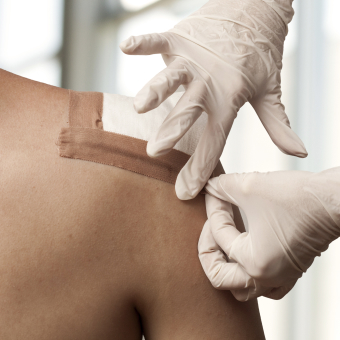 Conventionnal wound care dressings
Range of converted adhesive solutions for hospital requirements: window frame dressings, PU film in rolls.
Learn more about our other critical skin bonding applications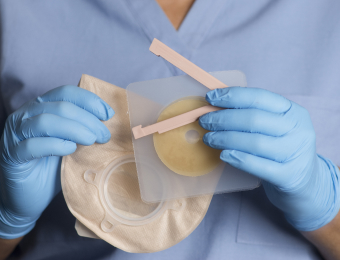 Ostomy care
Optimum skin fixation tapes for one and two pieces collection systems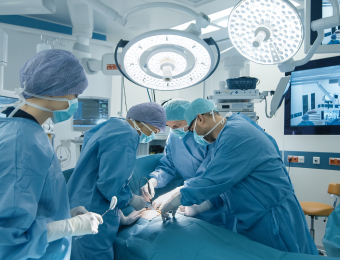 Surgical
Our bonding solutions for superior adhesion performances in Operating Room