Lidding tapes for In Vitro Diagnostic microtiters
Inert adhesive during incubation process, bacterial protection, heat resistance, preservation of the sample and test reagent… Adhex microplate sealing films ensures in vitro diagnostic test reliability with optical data reading.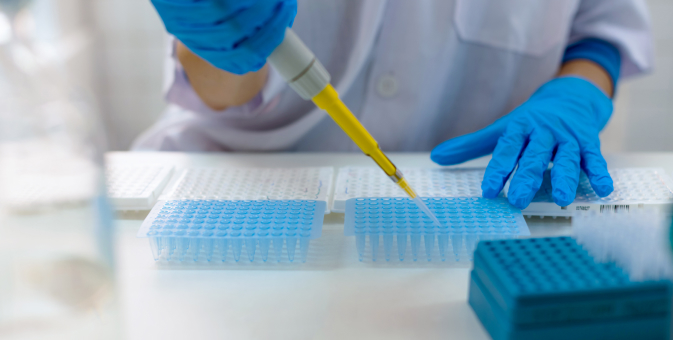 Occlusive, semi-occlusive or breathable, the wide range of microplate lidding films offer high performance for all diagnostic tests' procedures: PCR, ELISA, industrial microbiology, clinical diagnosis… The know-how acquired by Adhex in the field of adhesive chemistries enables it to offer solutions to protect reagents against evaporation and cross-contamination. Adhesive neutrality and inertness avoids any contamination that could distort testing. Backing film transparency  ensures optical data reading. Adhex films adapts to all microtiter substrates (glass, polypropylene, polystyrene). They are available in rolls with optimal production quality (tension on winding, clean cutting, particle and dust control thanks to production in a controlled atmosphere, suitable for rapid assembly on production lines) or in sheets to be applied directly in laboratories with a die-cutting additional features offering easy application. Adhex devices are resistant to deformation: they can be handled and re applied on the plate, especially for ELISA tests after each set of incubation.
Find out similar Laboratory / Medical applications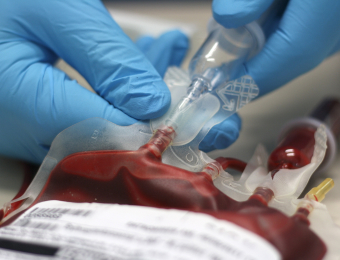 Blood Bag primary identification labels
Custom labelling solutions for primary blood bag labels with high resistance to sterilization and temperature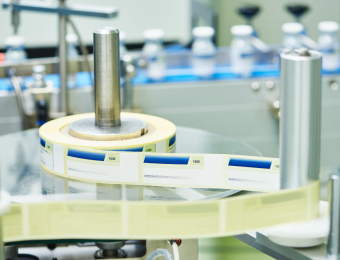 Other medical labels
Other labelling technologies including RFID and specific niche requirements for various medical applications