Adhesive tapes for Medical devices assembly
Single-sided, double-sided or transfer tape, Adhex adapts its solutions to your needs to to design a custom-made medical device according to the type of substrate required, in compliance with biocompatibility standards.
Adhex's experience and know-how in the formulation of adhesive allowed us to improve our bonding's solutions performances and thus strengthen its partnerships with the medical industry. While Adhex masters all the manufacturing steps, from coating to converting, we have also been working with medical device manufacturers for more than thirty years by responding to their topics of assembly, creation and development of a fully customized adhesive. Depending on the type (foam, non-woven, film) and nature of the substrate (smooth, roughness, low surface energy), its skin application (wear time, location and conformability, breathability…), Adhex offers a high-performance adhesive component in order to create the best medical device adapted to your needs. Sterilization resistance, DM safety and efficiency issues, length and thickness of the width, adhesive cohesion and creeping issues, material shrinkage and elongation during processing, type of release liners with converting incidence, thickness and stripping load forces… Adhex has an adhesive solutions for all of these issues to design a product which will be easily processed and in compliance with biocompatibility standards (ISO 10993 standards, DMF pharmaceutical use and control of row 2).
Our adhesive solutions for your Medical Device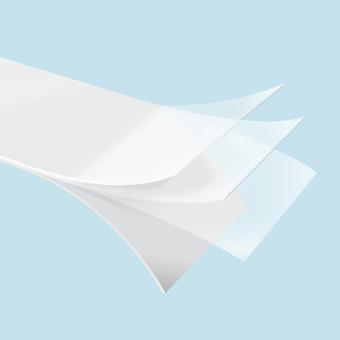 P928
Double coated white PE/EVA foam
Carrier: White PE/EVA foam 92 g/sqm
Adhesive open side: Solvant acrylic 60 g/sqm
Liner: White paper two sides siliconized 80 g/sqm
Adhesive closed side: Solvant acrylic 60 g/sqm
High skin adhesion
Conformable
Easy to die-cut due to liner thickness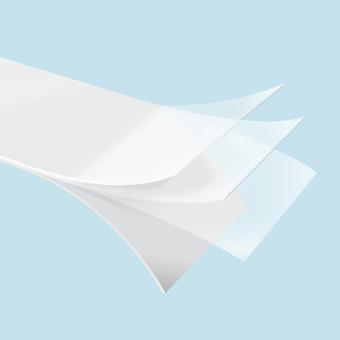 P7594
Differentiated double coated transparent PET film
Carrier: Transparent PET film 17 g/sqm
Adhesive (Open side): Solvent free acrylic 60 g/sqm
Adhesive (Close side): Solvent free acrylic 40 g/sqm
Liner: White paper two sides siliconized 92 g/sqm
Differenciated double sided tape higher adhesion
Easy to convert due to liner thickness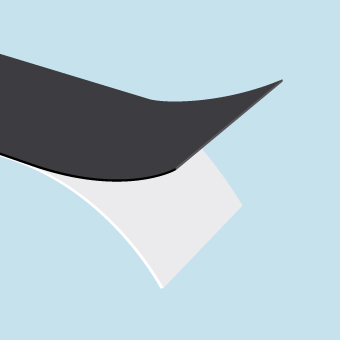 Liner 1: White paper one side siliconized 81 g/sqm
Adhesive: Solvent-free acrylic adhesive 50 g/sqm
Liner 2: Transparent PET film 51 g/sqm
Good bonding to PE foam
Eco-friendly adhesive
Find out similar stick to skin applications
Wearable devices securement and fixation
Fixation and securement adhesive tapes for your wearable medical device: from a few minutes to several days.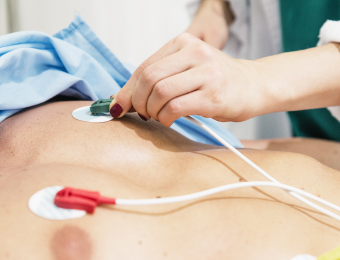 Tapes for ECG and neutral electrodes
Gradual adhesion levels together with specific backings: the optimal combination for your electromedical device