Adhesive solutions for household appliances
Assembly, maintenance, insulation, decoration, identification: Adhex adhesives are designed to accompany you throughout the production process of your household appliances.
Refrigerators, freezers, air conditioners, washing machines (washing machines, dryers, dishwashers…), ovens but also small household appliances (kitchen robots, vacuum cleaners…): adhesives dedicated to the manufacture of domestic machines must meet specific constraints. Resistance to ageing, water, humidity, shocks, dust, temperature variations, UV sometimes, but also to chemicals used in the production chain, low VOC (volatile organic compounds) content… our products are adapted according to the uses and the final environment. They have strong adhesion on different types of materials (aluminum, steel and other metals, plastic, glass…), including on irregular surfaces. For assembly, holding and fixing, Adhex offers cut adhesive tapes and parts, single or double-sided, allowing to glue elements (control panels, cables…) whatever the material. The properties of our products are studied according to the needs, whether they are sound insulation (foams or felts to reduce noise and vibrations), thermal insulation (aluminium or polyimide supports for fixing insulating plates, condensers, evaporators), sealing (single-sided plugs and tapes to cover holes necessary for production but obsolete afterwards), or corrosion prevention (sacrificial zinc anodes to protect sensitive components). Adhesive tapes for fixing decorative elements (soft resin badges, emblems, logos, decorative lettering, decorative strips to conceal screws, etc.) and identification elements (labels, information leaflets, etc.) ensure a strong and durable hold. Temporary single-sided adhesives designed for transport and labels to be removed before first use (energy consumption, technical information…) are easily removable and leave no residue after removal. All of these products dedicated to household appliances allow easy application, whether manual or automatic (high speed), and demonstrate good durability, even in industrial conditions.
Adhesive solutions that meet the manufacturing needs of the household appliances industry.
Printed adhesive resin badge
Resin: Transparent bi-component polyurethane
Printing: According to customer's request
Carrier: PVC or PET film
Adhesive: Solvent based acrylics
Liner: Anti-adherent paper
P2691
Double sided foam adhesive
Carrier: White closed cells PE foam
Adhesive (Open & closed side): Acrylic
Liner: Blue plastic film
Decorated adhesive aluminum badge
Surface protective: Top coat
Carrier: Aluminum
Printing: According to customer's request
Adhesive: Double-sided solvent-based acrylic foam
Liner: Anti-adherent paper
Discover other industry markets that may be of interest to you.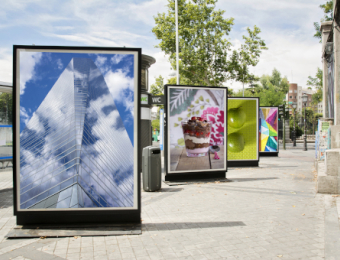 Graphics & Displays
Adhex self-adhesive films ensure optimal fixing of your decoration, signage and display products on all types of substrates.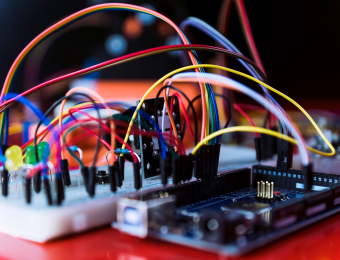 Components Assembly
Adhex develops high-performance adhesive tapes specially designed for the assembly and cushioning of electrical and electronic components.