Our recognized know-how at the service of automotive industry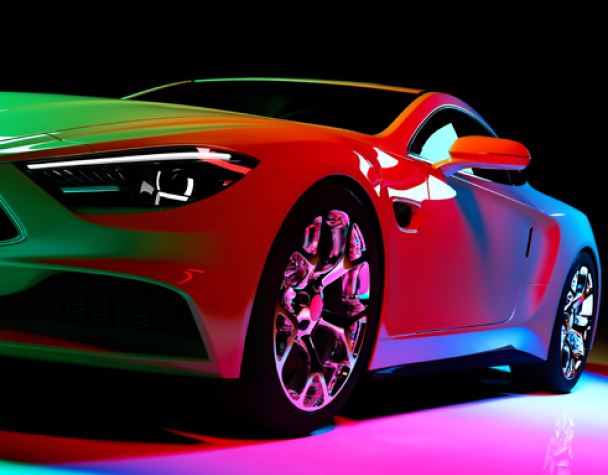 Adhex offers a complete range of decorative parts for the car: sash tapes/ABC pillars films, door sills, stickers, badges, emblems, logos and medaillons. These parts are designed and produced by Adhex, a specialist in adhesive technologies. The decorative parts, whether they are made of plastic, resin or aluminium, are covered with an acrylic adhesive that guarantees the durability of the bond. The Bull'Net technology developed in our laboratories ensures bubble-free application, for a finish that perfectly meets the requirements of both, the manufacturer and the final customer.
Adhex decorative parts, especially those intended to be affixed to the outside of the vehicle, are designed to resist all types of aggression: UV radiation, weathering, mechanical friction, attempts to tear off, corrosion, contact with fuel…
The decorative elements can be affixed on all types of surfaces, both inside and outside the vehicle: on painted or varnished sheet metal, painted or rough plastic parts, windows, on smooth or textured surfaces… Their application is easy, either manually or using tools specifically developed according to the manufacturer's needs. If necessary, their conformability guarantees a perfect result, without distortion of logos or and texts.
Adhex works with the Design departments of the vehicle manufacturers in order to establish the desired colors and to ensure its homogeneity through the different decorative elements that can be displayed on the vehicle, inside or outside, flat or in 3D shape, on sheet metal or textiles for example.
Discover our self-adhesive solutions for vehicle decoration and customization
Learn more on our adhesive solutions in the automotive field
Interior and exterior adhesive protection
Our adhesive permanent or temporary protection solutions are used for car body, bumpers and painted areas.