Post operative adhesive dressings
Perfect and hypoallergenic adhesion to the skin, conformability in high challenging body countours site, wound protection, ease of application and atramautic removal… The range of post-operative devices designed by Adhex ensures protection of the post-surgery incision site.
The superior adhesion performance and high breathability of the polyurethane film of the XL Care Dermic Film Pad devices ensure the coverage and protection of a scar or wound in the epithelialization phase after caesarean, thoracotomy, laparoscopy procedures… The cuts and designs proposed by Adhex facilitate handling. Thanks to wings on the sides and a framed edge applicator, the dressing can be applied and removed with one hand. Adhesive techniques offer great flexibility and more comfort to the patient, with a low traumatic removal. At the centre of the device, the non-woven compress is hypoallergenic and absorbs surgical exudate, preventing disintegration and exsudates on the scar site. The excellent skin tolerance thus adapts to repeated application on the skin. The XL Care Dermic Strips range of suture devices offers high performance in terms of adhesion, adaptability and conformability on non-tensioned sites. The dressings, used to replace or complement staples, sutures or surgical adhesives (cyanoacrylate), guarantee a long-lasting adhesion (more than 7 days). This hypoallergenic device ensures a discreet and aesthetic healing of superficial wounds. The adhesive technologies used by Adhex give the dressing the necessary rigidity to bring together the wound edges. The material used, a hypoallergenic non-woven laminated with a polypropylene film, ensure resistance to fluids and humid environments. Thanks to the vertical integration of the entire production process, Adhex offers the customization of its entire range with different designs, different sizes, logo printing up to individual packaging. All Adhex products comply with biocompatibility constraints (ISO 10993 standard).
Our range of post surgery devices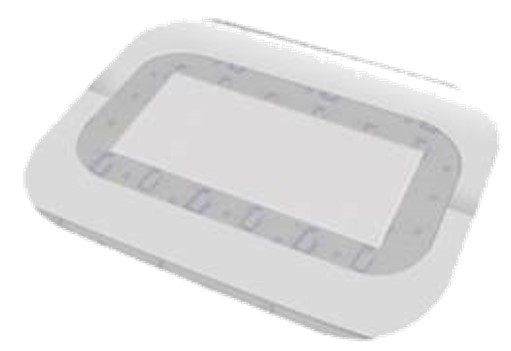 XL Care Dermic Film Pad
Post-operative PAD dressing
Applicator: White paper one side siliconized 121 g/sqm
Carrier: Transparent PU Film 25 g/sqm
Adhesive: Solvent acrylic 25 g/sqm
Absorbent PAD: PE / Viscose non-woven 180 g/sqm
Liner: Printed paper one side siliconized 80 g/sqm
High skin tolerance adhesive: allows the skin to breath and reduce maceration
Breathable, waterproof, bacteria proof and hypoallergenic for safety and protection
Improve wound exudates' absorption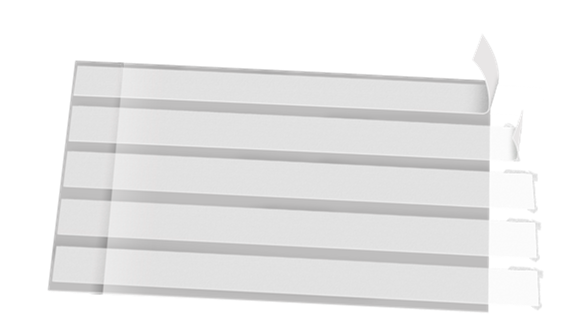 XL Care Dermic Strips
Adhesive skin closure
Carrier: White PET non-woven 59 g/sqm
Adhesive: Solvent acrylic 60 g/sqm
Liner: White paper two sides siliconized 82 g/sqm
White rigid PET non-woven to provide wound support and increase wound tensile strength
Pre-cut presentation for easy application
Find out our other applications involving skin adhesion in OR ?
Drape Tapes
Surgical draping mounting tapes and OP tapes for fixation in OR
Incise Films
Polyurethane based or Polyethylene based Incision films used in OR supplied in rolls or sheets with different designs available