Implantable chambers protection and sealing
Breathability,watertightness, bacterial barrier… the range of protection and needle coverings for oncology makes the insertion and removal of catheters or implantable chambers safer.
XL Care Protect Film ensures optimal safety when inserting a catheter or an implantable chamber for oncology. The device designed by Adhex certifies the protection and covering of the application site in order to avoid any contamination around the needle entry point. The adhesion performance guards both its tightness and the repeatability of application, involving high skin tolerance, in compliance with biocompatibility standards (ISO 10993). The non-woven reinforcement provides mechanical resistance, the device is highly conformable in the application areas (chinstrap and subclavian). The central non-adhesive area allows the invasive device to be monitored and higher breathability, to prevent from any maceration and infection risk; Size, design, customer logo printing, individual product pouching or bulk delivery for integration into a specific oncology set, CE marking… Coating, cutting, converting, Adhex controls the entire production process allowing it to adapt to demand and to customize the devices.
Our range of adhesive dressing for implantable devices covering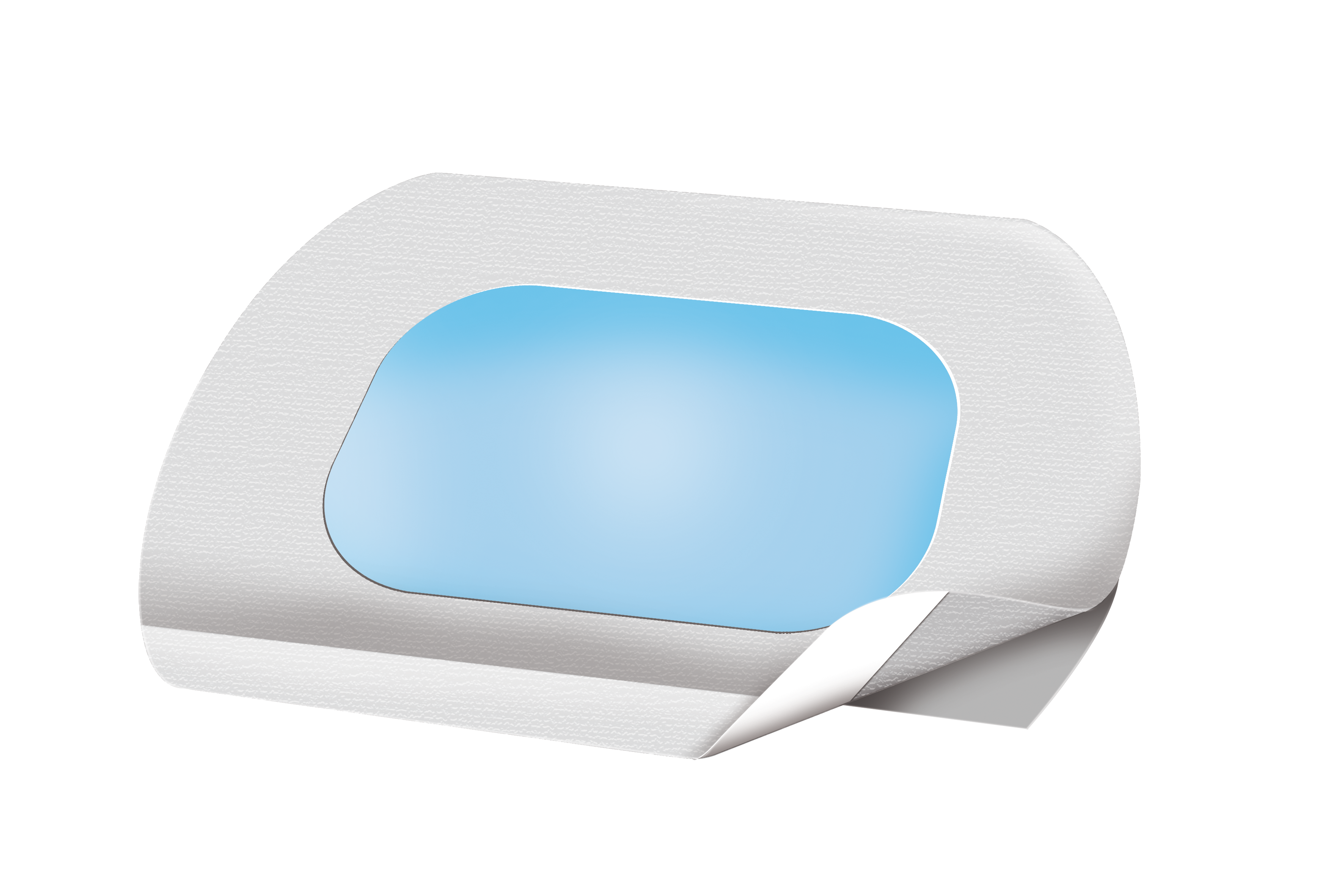 XL Care Protect Film
PU dressing with adhesive-free central area
Carrier: Transparent PU film 28 g/sqm reinforced with non-woven PET film 50 g/sqm
Lamination adhesive : Solvent acrylic 20 g/sqm
Adhesive: Solvent acrylic 27 g/sqm
Liner: White paper one side siliconized 80 g/sqm
Adhesive-free central area for lower risk of skin irritation and patient comfort
Breathable dressing
Good skin adhesion
XL Care Dermic Film
Primary device securement
Applicator: White paper one side siliconized 121 g/sqm
Carrier: Transparent PU Film 25 g/sqm
Adhesive: Solvent acrylic 25 g/sqm
Liner: Printed paper one side siliconized 81 g/sqm
Transparent adhesive dressing
Breathable with good skin adhesion
Application tips printed on the paper frame
Discover Adhex all "Vascular Access" applications
Post Dialysis And Hemostasis Devices
Post dialysis hemostasis and blood coagulation tailor made adhesive solutions
Needle adhesive fixation and securement
Needle securement tapes and custom made devices used for Hemodialysis or Peritoneal dialysis as well as intra venous therapies