Post dialysis and hemostasis devices
Hemodialisys or Peritoneal dialysis devices' ergonomics ensures optimal hemostasis with reduced compression time. Mechanical or chemical compression, the range of post-dialysis dressings has been developped for fragile skins.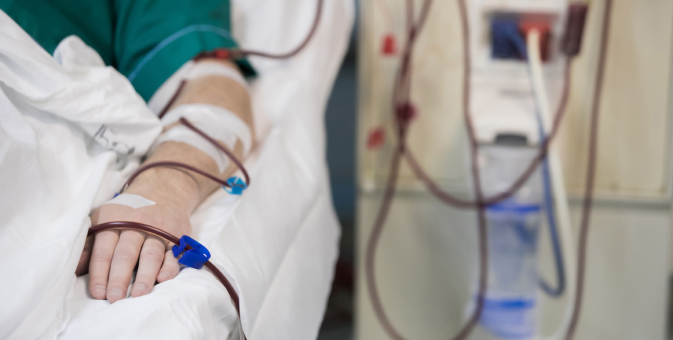 The mechanical compression devices designed by Adhex make it possible to significantly reduce the compression time at the end of a hemodialysis session. These haemostatic dressings are composed of a micro-perforated adhesive film based on transparent polyethylene which reinforces the seal and avoids blood splashes during the search for haemostasis. They ensure optimal management blood flow management in order to accelerate its slowing down. Device design and ergonomics make it easy to use, giving the patient and the nursing staff more autonomy during compression step. The chemical haemostatic dressings incorporate a coagulation agent (lyophilized alginate) held in place by an adhesive foam that provides compression at the patient's puncture site. The polyethylene foam laminated with a PET film gives the necessary rigidity to produce the desired tourniquet effect. The whole Adhex range is hypoallergenic and biocompatible (standard 10993) and thus avoids the problems linked to the repetitiveness of care for patients: allergies, skin fragility… The vertical integration of the whole production chain allows Adhex to offer bagged and sterilized products (by ETO gas or Gamma / Beta radiation).
Our range of adhesive solutions for hemostatic devices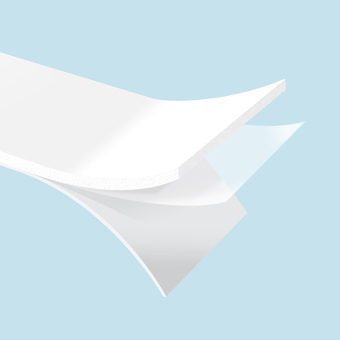 P915
Single coated PE foam laminated with PET film
Carrier: PE foam laminated with PET film 93 g/sqm
Adhesive: Solvent free acrylic adhesive 50 g/sqm
Liner: White paper one side siliconized 63 g/sqm
Rigid carrier
Can be used as a backing material for various constructions and applications
Eco-friendly adhesive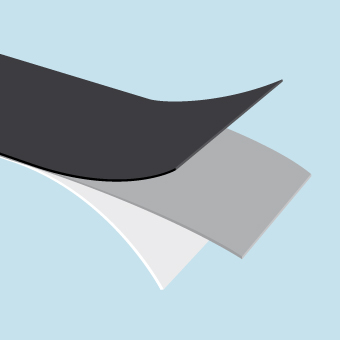 P1142
(Temporary) Single coated straight microperforated transparent PE film
Carrier: Straight microperforated transparent PE film 55 g/sqm
Adhesive: Solvent acrylic 35 g/sqm
Liner: White paper one side siliconized 65 g/sqm
Good adhesion
Breathable
Hydrophobic
Tearable by hand
Discover Adhex all "Vascular Access" applications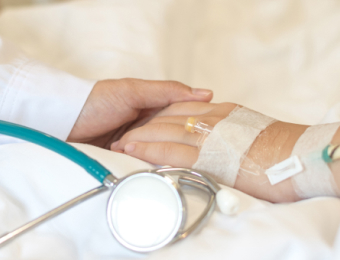 Needle adhesive fixation and securement
Needle securement tapes and custom made devices used for Hemodialysis or Peritoneal dialysis as well as intra venous therapies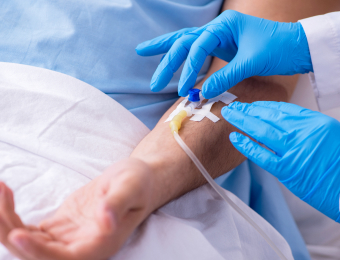 Implantable chambers protection and sealing
Additional securement and easy to use devices, with a view to protect or cover needles, used mainly for oncology and IV therapies