Adhesive solutions for traceability & security
Authenticate, prevent fraud and theft, protect the first opening, ensure follow-up: Adhex has developed smart and tamper-proof labels to secure high-end products (luxury goods, wines and spirits, cars, bicycles, household appliances, hifi, licensed products…).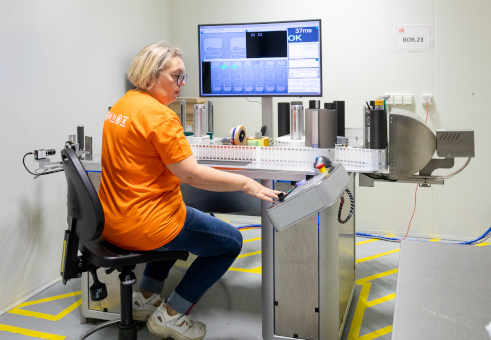 To make its labels tamper-proof, Adhex uses various elaborate techniques. The addition of holographic films, unique numbers or datamatrix (GEN codes, QR codes…) are efficient means. But other technologies can be used to prevent theft and counterfeiting: ink release in case of removal, tear-off primers, non-repositionable or ultra-destructible supports, optical tracers… These labels can integrate a radio-identification chip that can be encrypted by unique coding. To protect certain products (pharmaceutical, medical, food…) from the first opening, Adhex has designed a range of VOID labels with strong adhesion. These sealing labels have different types of opening indicators and are not repositionable. They are suitable for the corners of medicine boxes, for example (NF EN 16679 and EU standard 2016/161), but can also protect systems that open by rotation (caps…). Their tearing force is designed for easy opening in case of emergency, while demonstrating a good holding. Depending on the environment, these anti-theft and protective adhesive tapes are designed to last and resist various aggressions: tearing, UV, humidity, bad weather, gravel, mould, shocks, high pressure washing, chemical products… Their installation is designed for industrial processes, especially high installation rates. Our labels follow adapted procedures and protocols to guarantee traceability: counting at the entrance and exit, control of the circuit, storage of sensitive materials in a secure area… They are tested through accelerated ageing cycles and can be 100% controlled by camera.
Adhesive labels for the security and identification of your products
Discover our other applications in the world of industry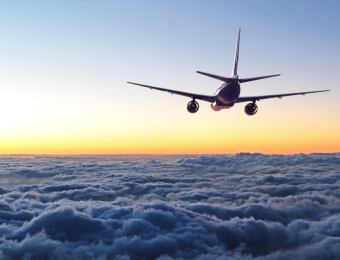 Aeronautics
Assembly, surface protection, information, identification, decoration: Adhex offers adhesives dedicated to the air transport sector.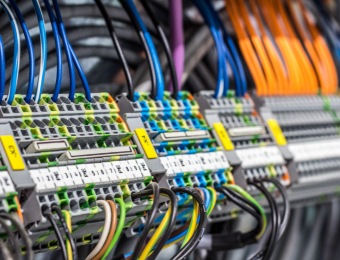 Identification Labels
Adhex has developed a wide range of adhesives for identification or instructions on various electrical products: components, connectors,...