Adhesive solutions for the wind energy market
Protection of surfaces, joints, waterproofing, identification: the adhesives developed by Adhex offer solutions for the assembly and maintenance of wind turbines that allow for significant savings.
While the share of wind energy in electricity consumption is constantly increasing in France and around the world, its production can quickly become expensive. For optimal profitability, our R&D department has designed various means to reduce operating costs, including preventive and corrective maintenance assistance, to be put in place as soon as the wind turbines are manufactured. Adhex has developed sacrificial anodes in the form of adhesive zinc washers to protect from corrosion the anchor bolts of wind turbine towers and the mechanical junctions between the different sections of the masts, whether they are located inside or outside. The high thickness of the zinc sheets guarantees long-term protection against oxidation, with a suitable adhesive mass for better positioning and lasting strength. In spite of the bolting and weight, wind turbine masts always show a slight movement due to the wind, of the order of a few millimeters, sufficient for friction to damage the anti-corrosion paint at the junctions between the sections. This is why Adhex offers a transparent adhesive tape that protects the vulnerable surfaces (interface flanges, welds) from water infiltration and thus from oxidation. This product shows strong adhesion to wind turbine paints, very good dimensional stability in temperature and excellent resistance to weathering (including severe conditions), UV, chemicals, high pressure washing, aging and impact. To facilitate the frequent preventive maintenance of the bolt torque, necessary to comply with standards, Adhex supplies rolls of identification labels with a unique bar code to be placed in front of each bolt. The technician scans directly with the torque wrench the verified elements, whose data is recorded and kept in memory. These adhesives are designed for durable bonding to difficult, rough surfaces and are moisture resistant. A lamination protects them from soiling and, thanks to a suitable application system, they can be applied without removing gloves. Adhex also offers solutions to protect the blades against erosion, or to preserve the first section of the masts against tags, shocks or rubbing.
Products that meet the needs of wind turbine manufacturers and operators
P630 (Industry)
Anti-corrosion Adhesive Zinc
Carrier: Zinc sheet Z1 purity 99.995%
Adhesive: Double-sided acrylic on non-woven backing
Liner: Two-sided non-stick brown paper
P4020 (Industry)
Decorative film
Carrier: Calendered PVC film
Colour: Glossy transparent
Adhesive: Solvent based acrylics
Liner: Non adherent white paper
Discover our other applications in the renewable energy sector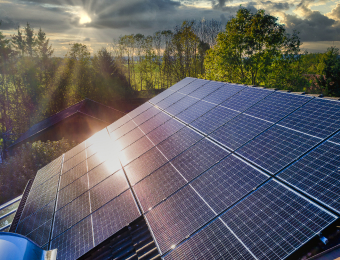 Solar Energy
Adhex offers solutions adapted to the production of solar panels: mounting on structure, fixing of components, identification and much more.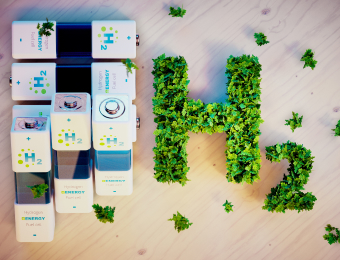 Hydrogen Mobility
Adhex has designed specific adhesives for the manufacture and assembly of hydrogen installations: fuel cell assembly, sealing, noise management, identification, etc.